Logistics service provider Schmitt starts with SLOT
The forwarding company Schmitt Logistik GmbH uses the SLOT timeslot management system in Vellberg-Talheim since April 2019. Up to 60 trucks are dispatched both at incoming and outgoing goods per day. It is possible that a timeslot can be booked the evening before pickup or delivery by 7 pm. A booking costs 50 cents.
Schmitt Logistik GmbH is a third generation forwarding and logistics company with more than 450 employees. The head office is in Vellberg-Talheim in the Heilbronn-Franken region. On more than 200,000 square meters of storage and logistics space, the company, which operates its own vehicle fleet, offers services such as procurement logistics, warehouse logistics with raw materials, finished goods and hazardous goods warehouses, distribution logistics as well as outsourcing with production supply, assembly services and spare parts logistics.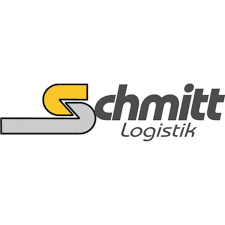 *Cargoclix SLOT. Timeslot and Yard management
Cargoclix SLOT optimizes processes and personnel deployment at the ramp. It prevents waiting times and workload peaks at loading and unloading points. Our Timeslot management system provides also transparency for all pictured logistics processes. Therefore it is the best solution for industry, trade, logistics service providers and transport companies.