Bayern-Fass Group uses SLOT now!
The industrial packaging specialist Bayern-Fass GmbH recently introduced the SLOT timeslot management system at its Mainburg site. Up to 50 trucks per day are dispatched at incoming and outgoing goods with the help of the software. It is possible that bookings can be made from 15 days in advance until the day before at 3 pm. The costs of 50 cents per booking are borne by the company. 
With more than 250 employees at four locations and an annual turnover of around 36 million euros, the Bayern-Fass Group based in Aichach is one of the leading reconditioners in Europe. The core business comprises the delivery and collection of industrial packaging and its reconditioning. In addition, the company processes non-recyclable packaging components for recycling.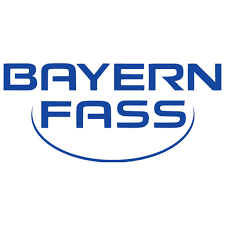 *Cargoclix SLOT. Timeslot and Yard management
Cargoclix SLOT optimizes processes and personnel deployment at the ramp. It prevents waiting times and workload peaks at loading and unloading points. Our Timeslot management system provides also transparency for all pictured logistics processes. Therefore it is the best solution for industry, trade, logistics service providers and transport companies.