Beverage specialist Friedrich Lütvogt stays on the move with SLOT
The beverage producer Friedrich Lütvogt gives the green light for the timeslot management system SLOT from Cargoclix. The company from Wagenfeld optimizes the goods issue with the cloud-based system. Up to 90 trucks with beverages are handled congestion-free per day. You can book a slot between two days and 24 hours before pickup. The logistics service provider pays the 50 cents per booking.
The beverage manufacturer Friedrich Lütvogt GmbH & Co. KG exists since 1896 and is now managed by the fourth generation of the family. The Wagenfeld family business employs more than 200 full-time staff. Auburg Quelle is the best-known product.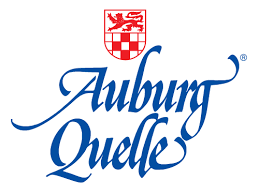 *Cargoclix SLOT. Timeslot and Yard management
Cargoclix SLOT optimizes processes and personnel deployment at the ramp. It prevents waiting times and workload peaks at loading and unloading points. Our Timeslot management system provides also transparency for all pictured logistics processes. Therefore it is the best solution for industry, trade, logistics service providers and transport companies.