Störtebeker Braumanufaktur stays in flow with SLOT
The traditional Störtebeker brewery has opted for the modern SLOT timeslot management system at its headquarters in Stralsund. Up to 20 trucks per day are loaded and unloaded at incoming and outgoing goods with the help of the software. Timeslots can still be reserved up to two hours before the planned date. Each booking costs 50 cents and the company bears the costs.
Störtebeker Braumanufaktur GmbH has been a medium-sized brewery in Stralsund since 1827. It was once the purveyor to the court of the Baltic seaside resorts. The main products are various types of beer of the brands "Störtebeker" and "Stralsunder". In 2018, 248,000 hectolitres of beer were sold.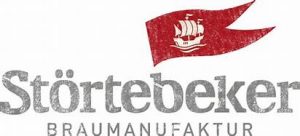 *Cargoclix SLOT. Timeslot and Yard management
Cargoclix SLOT optimizes processes and personnel deployment at the ramp. It prevents waiting times and workload peaks at loading and unloading points. Our Timeslot management system provides also transparency for all pictured logistics processes. Therefore it is the best solution for industry, trade, logistics service providers and transport companies.